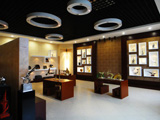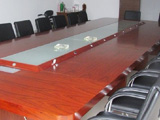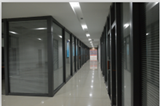 Zhejiang Shengfa Sculpture Arts Project Co., Ltd. is located in Wuyi County ,Zhejiang province. We are a professional enterprise for designing, manufacturing and installing sculptures (Stainless steel sculptures,Resin sculptures,Copper sculptures,Lighting sculptures,Fountain sculptures),Relief products,Resin flower pots,FRP flower pots,Antique flower pots, Mimetic wood flower pots,Resin handicrafts,Copper handicrafts and Flagpoles Outdoor Landscape Arts Products. We are backed with a lot of professional sculptors around China. With mostly young people in charge of management and modern office playing the leading role, our company boasts a number of professionals with rich knowledge and first class expertise. We always stick to the ideas of strict requirements, high standards and top quality. Since the establishment, our company has designed and made lots of sculptures for many cities in the world, which have won universal praise from people of all walks. We sincerely welcome more friends to cooperate with us.
It is an overview of the development about our company,
In 1998, our company been built.
In 2003,Gain By Zhejiang province government. Wined the
In 2004,we have our own brand,was named the national sculpture-one of the top ten brand product quality sculpture.
In 2005,we have doing the design work for Beijing 2008 Olympic sculpture.
In 2006,we have 15000㎡ area new workshop.
In 2007, we have own import and export right.
In 2008,we have done a sculpture group---The Yellow river for Guizhou province Guiyang city government.
In 2009,we have done sculptures for Bahrain royal airforce base and royal military school.
In 2010,the new office building has been finished and used.
In 2011,we have offer some sculptures for Guangdong province,Zhuhai city to doing some city sculptures.
In 2012,we have take part in the china sculpture association, become one of them.so we have more source about sculpture.In addition, we have held the welding contest for choose good welding worker to join us!
In 2013,we have offer much sculptures to the garden arts museum park in Guangxi province ,Nanning city.
In 2014,we have made a sculpture for Malaysia ruler for memory his 40th anniversary.
Become a strtegic partner with the bigger real eatate company--Evergrande Group in China.
Hope In 2015, we can become good partner ,writing new good history together.